About PMAC: Our People
---
Our Management Team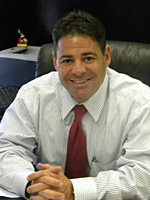 Rich Michals, Jr.
President
---
Rich's parcel freight career began in 1998 with the purchase of a Worldwide Express (then Airborne Express) franchise. While growing the company, Rich began to offer customers greater insight into their small parcel freight expenditures, and refund reconciliation for carrier billing errors and packages that failed to meet their guaranteed commitments. It became abundantly clear that big shippers needed a proactive evidence-based advocate to help them reduce freight expenses through visibility, consulting, and refund reconciliation.
Rich's quest to completely understand all aspects of carrier invoicing, contracts and the networks they operate is a passion. As President of Parcel Management Auditing and Consulting he works tirelessly to maintain shipper visibility in an environment where carrier invoicing and contract language progressively become more complicated and sophisticated.
In conjunction with the entire PMAC team, Rich has been instrumental in the development of all proprietary software solutions, utilities, tools and applications. The dynamics, intelligence and commitment of the PMAC team has created, and will continue to build, the most comprehensive line item audit, tracking, reporting and visibility solutions in the industry today.
"Corporate shipping expenditures are frequently the largest inherent business cost and the ones easiest to be confounded. The proper tools, applications and consulting partner yield a level of visibility that will ensure these shipping expenditures are the most manageable."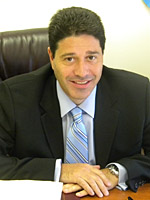 Jonathan Michals
Managing Partner and Co-Founder
---
Jonathan is the Managing Partner and Co-Founder of Parcel Management Auditing and Consulting.
While successfully building Northern Suffolk Express, a franchise of Worldwide Express, an Airborne Express reseller, Jonathan recognized the need for businesses to better control small parcel freight expenditures and to reduce freight costs. Jonathan refined his vision to center on combining refund reconciliation, timely access to valuable information, and highly personalized service, and Parcel Management Auditing and Consulting was born.
A firm believer in professional ethics, Jonathan is proud that PMAC is held to the highest standards in the marketplace. He also strongly believes in putting the customer first and in doing what's right for each customer's business. PMAC promises to always keep that focus.
Prior to starting PMAC, Jonathan had many years experience within the logistics industry. His dealings with small parcel, LTL and international shipping have enabled him to develop the skills to better understand customers' needs. Armed with this knowledge, he is able to provide customers with the most effective techniques to reduce costs and increase profitability.
Jonathan spends his free time with his wife and three children. An avid skier and boater, he is also a coach for his son's little league teams.
Richard D. Michals, Sr.
Director National Sales, Secretary
---
Jeff Marino
Audit Account Specialist
---
Ather Ali Khan
Managing Director
---
Mujtaba Hussain
Project Manager
---
Simon Sylvester
Call Center Manager
Azhar Khan
Vice President Director of IT
---
Suzanne Rubenstein
Vice President of Sales
---
Grace Melchiorre
Office Manager
---
Chris Fallo
Senior Vice President
---
Ather Baig
IT Director
Michael Tame
Director of Administration and Carrier Communications
---
Joanna Stachowicz
Administrative Manager
---
Jennifer Joseph
Team Leader – Data Entry Operations
---
Hammadullah Siddiqui
Network Administrator
Chris Musumeci, PhD
Senior Vice President of Business Development
Chris has been with PMAC since 2010 and has 27 years experience in logistics, marketing and sales leading brands, businesses and teams across some of the most respected organizations including Avon, Philip Morris, Guardian Life Insurance, Joseph E. Seagram & Sons and Diageo. At Avon he led the qualitative research team where key insights from sales representatives were directly incorporated into sales estimating and new product decisions. At Seagram, Chris was Global Director of consumer insights for Absolut vodka and Don Julio tequila. As Group Brand Director at Diageo he led an internal luxury marketing team of eighteen associates and posted a 15% CAGR growth over three years. Prior to joining PMAC, Chris led the $32 billion Beverage Division as the Vice President for Brand Muscle, where he helped grow the business over 40% despite a downward economy for the web-based technology printing company. Chris' PhD in Industrial/Organizational Psychology continues to be a great complement to PMAC as we look to tap into his background to help clients of all types of scale operate more efficiently and effectively